Exciting Announcements at fleurydachs: 5 Dachshund news developments
After such a busy spring of setting up our website, getting our Instagram account off the ground, and acquiring a few new bloodlines into our kennels, we needed a little bit of a break. But now we are geared up and exciting about some new developments in our kennels! What is this exciting Dachshund news and how do they pertain to you?
FleuryDachs Blog
Micro-Chips
Guardian Home Placements
New Addition
Puppies?
Fleurydachs blog
We are proud to announce that our blog is officially up and running! I can not say for sure how frequently we will be posting updates but I am aiming for weekly. We will be posting about owning dogs, updates at our kennels, product reviews, answering questions, and doing GIVE-AWAYS! Check back often and join our mailing to be the first to hear what we've got to say!
Micro-Chips at fleurydachs
FleuryDach's has recently purchased a microchip reader and a supply of microchips and will be selling all puppies already micro-chipped at not additional cost to our puppy buyers. This is an exciting development for us because getting your dog micro-chipped and registered can be a very expensive thing but brings great peace of mind to us to know that our dogs have a greater likelihood of being returned if they are ever stolen or escape.
Our beloved guardian homes
Oreo was placed in a guardian home with a wonderful family shortly after moving to our kennels. Oreo is a sweet boy with a loving heart but needed to be in a home where he wasn't the biggest dog and was able to get more personal attention. We are proud to report that Oreo is flourishing in their home and even seems to be more sweet and gentle due to the extra love and attention that he gets!
We made the difficult decision to place Howitzer in a guardian home as well in order to ensure not only that he would get all of the love and affection that he constantly craves, but also to ensure less chance of accidental breeding with his mother. A wonderful FleuryDachs family welcomed into their home and as bittersweet as it is to let him go, we are glad that such a perfect solution was able to be worked out.
We are so grateful for our guardian homes. These homes allow our dogs to get more love and attention and still be a part of our breeding program. It also provides a way for qualified families to get our wonderful dogs in a reasonable way. If this is something that you would be interested in learning more about, please fill out an application and make a note that you are interested in our guardian home program.
Our newest addition
The most exciting Dahshund news is always about puppies! We have recently welcomed a new puppy into our kennels! Due to the demand for short-haired puppies, we have acquired a smooth coat chocolate dapple piebald female from Rocky Mountain Dachshunds! Her name is Magnum (Maggie for short) and she is sweet and fiesty and an adorable bundle of fun!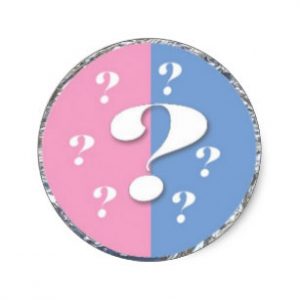 Puppy announcement
It is not yet confirmed, but it appears that we might have a female expecting in July! We will be making an official Dachshund news announcement after ultrasound confirmation.